Imperial Pacific International (IPI) says it's on track to reopen its casino on Saipan in November, though there remains significant doubt over its future and over the feasibility of its business model. 
IPI's license to operate its casino was suspended in April last year for failure to pay its regulatory fees to the Casino Control Commission (CCC). The CCC had been seeking to revoke the license completely after continued non-compliance.
However, the United States District Court for the Northern Mariana Islands stepped in earlier this year to grant a temporary restraining order against a meeting convened to strip the license to allow more time to resolve outstanding issues. That order has been extended until July 7th.
Now IPI says it has made significant progress in its talks with the regulator and expects to sign an agreement by the end of June. It said in its annual report that it's actively planning for a reopening of the casino in November.
Industry insiders remain skeptical. The license was suspended for failure to pay a $6.6 million penalty, along with a $15.5 million annual casino exclusive license fee and a $3.1 million annual casino regulatory fee. On top of that there are multiple lawsuits outstanding from contractors and creditors who claim they are owed money. 
The business environment has also changed substantially since IPI announced its plans for investment of $7 billion on Saipan to target China's VIP's with its white and gold palace.
"There has been a litany of broken promises from this company," said Ben Lee, managing partner of IGamiX Management & Consulting. "They owe millions to creditors, staff, the Casino Control Commission, there isn't anyone they don't owe money to." 
IPI said earlier this month that it had reached two key accords that will help ameliorate its cash flow issues. Sino Travel Samoa has agreed to underwrite the leasing of 250 hotel rooms at the yet to be completed Imperial Palace for four years.
The travel agent has agreed to pay not less than $104.3 million, which works out at $1000 per hotel room per day and $2,400 per villa. 
IPI also entered into an accord with Fujian Jiadingsheng Supply Chain Management to operate a shopping mall at Imperial Palace for four years starting from this October. The deal will generate annual revenue of HK$300 million and net profit of $20 million with IPI entitled to a 51 percent share.
The lofty room rates have raised eyebrows. By way of comparison, Saipan's Kensington Hotel, one of the priciest on the island, is advertising rooms at about $450 per night, while the Hyatt Regency is charging just over $200.
"Nothing in the region would get that kind of rate," Lee said. "Also who is it going to cater to, there will be no Chinese travelers for the foreseeable future."
Lee also points out that Saipan is widely believed to be one of the jurisdictions on China's black list of destinations that have been known to target its nationals for gambling. As a result, the island is not likely to be a sanctioned destination for Chinese visitors if and when they ever do return. 
Lee did a market study on the potential for gaming in Saipan prior to IPI being awarded its monopoly license. He had recommended two or three smaller casinos that would provide enough competition and variety to target different markets to broaden the tourism base. 
Then there is the issue of the weather. The South Pacific Island is highly seasonal and prone to typhoons. In the down periods there is virtually no tourism.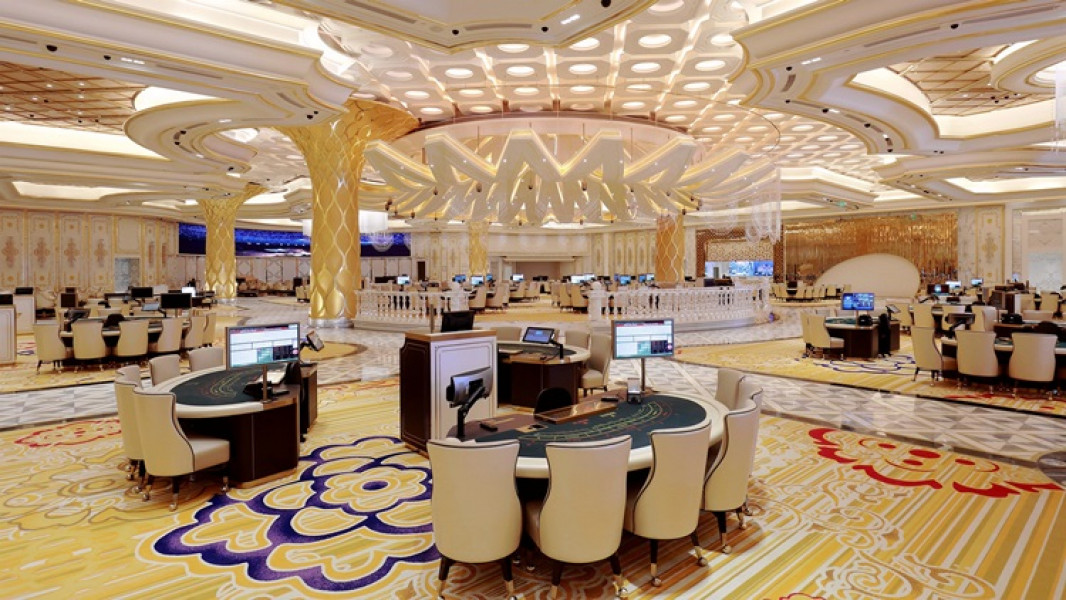 As a result, there are long periods with very little to keep dealers occupied, Lee said. A preferred business model would be a handful of tables and a lot of machines. The Imperial Palace has a capacity for 193 tables and 365 slot machines.
"A VIP model is just not viable because there is nothing there for them. It cannot compete with the luxury offered by Manila, never mind Macau," he said, which is a view that appears to have been born out by IPI's chequered history.
The actual building itself is also said to require maintenance to ensure it complies with safety standards. It has been unused for more than two years and reportedly leaks into the back of house when it rains. 
Still, IPI said it is pushing ahead and major global construction companies, consulting firms, design and engineering firms as well as local subcontractors have been engaged. As at 31 December 2021, approximately US$914 million had been spent.
Once completed, IPI says the resort will boast 10 restaurants of Michelin grade standard and 329 hotel rooms and 15 villas.

Credit: Source link
For more News go to ovanewsblast.com